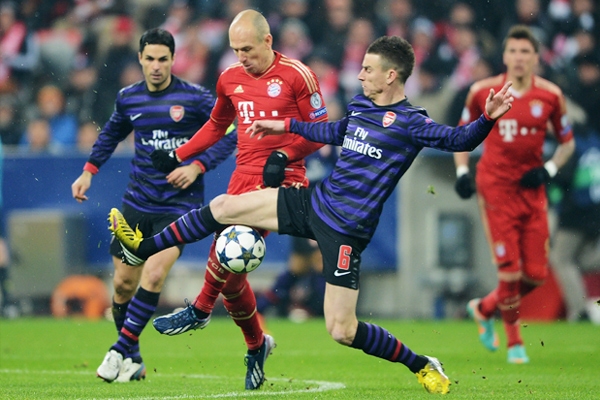 German giants Bayern Munch have announced their summer tour of China and Singapore. To will face premier league teams Arsenal and Chelsea as well as Italian clubs AC Milan and Inter Milan.
Let's go to Asia #FCBayern #esmuellert #fcb pic.twitter.com/YqhL7l0qbg

— Thomas Müller (@esmuellert_) March 14, 2017
Bayern toured in China back in 2012 and 2015. They will return using the motto "Visiting Friends".
The 26 times Bundesliga champion are set to take on the Gunners in Shanghai on 19th July, with a match against the Italian side AC Milan following in Shenzhen three days later.
Then the German side will move on to Singapore to visit current Premier League leaders, Chelsea in the International Champions Cup on 25 July, before completing their Asian trip with a match against Inter Milan.
"The tour supports our goal to further expand the FC Bayern Munich brand globally," the Bayern Munich executive board member for internationalization and strategy Jorg Wacker said.
Arsenal fans would not be much excited with the fixture, as the club does not have a good record against the German side. Recently, Bayern and Arsenal clashed in the Champions League round of 16, where the English side was brutally trashed by Bayern in 10-2 on aggregate.
But, on the other hand Chelsea may manage to pass through the upcoming storm, as they did back in 2012 Champions League finals to lift the trophy.
International Champions Cup (ICC) is a summer competition, where the top clubs in the world compete in China, Australia, and the United States.
This summer, Spanish giants Real Madrid and their arch-rivals Barcelona will play on July 29 at the Hard Rock stadium in Miami, while Atletico Madrid will be competing in Australia.
Lionel Messi to visit Singapore Soon
AMandeep