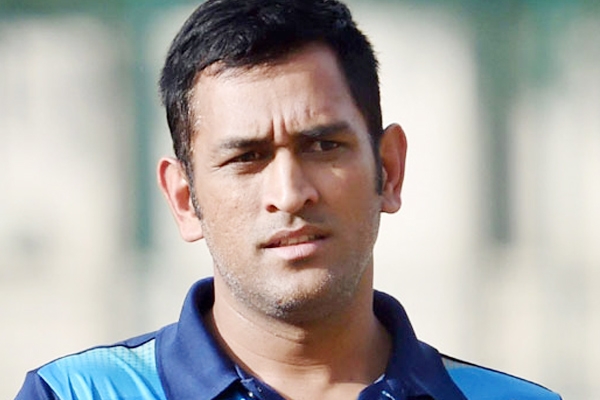 Former Indian team captain Mahendra Singh Dhoni, along with Jharkhand team, escaped unhurt after a fire broke out in a hotel they were starting at Dwarka on Friday (March 17).
Delhi: Fire had broken out in store in Dwarka's Welcome hotel complex. MS Dhoni and Jharkhand team who were staying there evacuated safely pic.twitter.com/AMnRcIEZmt

— ANI (@ANI_news) March 17, 2017
Vijay Hazare Trophy's semi-final match against West Bengal, which was supposed to be held at the Air force ground in Palam has been rescheduled.
MS Dhoni along with his state team players, were having breakfast at the hotel, when they were evacuated immediately after the fire broke out.
"Yes, it was scary as a fire broke out early in the morning. We were evacuated and brought to the ground," Jharkhand coach Rajeev Kumar said. The match referee's decision to postpone the game was taken as the kits of the team were at the hotel and there was no way that the match could have started.
"When we were having breakfast at the restaurant, suffocating smell of the smoke alarmed us. We ran for our lives," a Jharkhand player said.
Around 540 guests were staying at the hotel, according to police sources.
"A call was received around 6.30 a.m. about a fire at Welcome Hotel. Thirty firefighters were rushed to the spot and the blaze was doused by 9.45am. Cooling operations are on," said a senior official from Delhi Fire Services.
The fire broke out in a showroom near the hotel; further investigation is under way to ascertain the cause of the fire.
Indain-origin girl won the most prestigious science and math competition in the U.S.
AMandeep