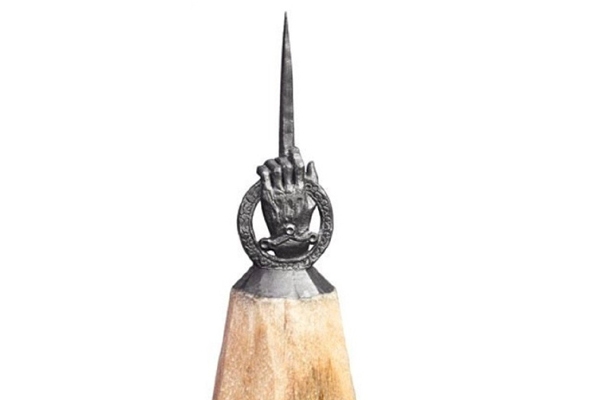 The Game of Thrones would not be airing till Mid-July and those who cannot wait for the new season to start many want to kill some time at an exhibition, dedicated to the series where elements of the show will be sculpted into fragile pencil tips.
The exhibition is commissioned by HBO Asia the "Game of Thrones: a Pencil Micro sculpture Exhibition by Salavat Fidai" will be held at the K+ Curatorial Space at Scotts Square in Singapore from April 22 to June 4.
People can marvel at the carvings of the Iron Throne, Hand of The King pin, Cersei's new crown, Drogon the dragon, Three-Eyed Raven, the Night's King, a White Walker, Jon Snow's Long Claw, the Weirwood tree and two swords: Brienne of Tarth's Oathkeeper, the Titan of Braavos, as well as sigils of House Stark, House Targaryen, House Greyjoy, House Baratheon and House Lannister. All of these are carved into 16 pencils.
Salvat Fidai, is Russian, he is famous for his miniature sculpturing. He crafts sculpture on the tips of pencils ranging 2 mm to 5mm in diameter. Fidal also has made cravings of Donald Trump, the Empire State building and Stradivarious. He has also crafted miniature paintings on seeds and matchboxes.
Bayern to face Arsenal in Singapore
AMandeep