Indian-origin ex-Singapore President awarded with South Asian Diaspora award!
July 19, 2016 07:47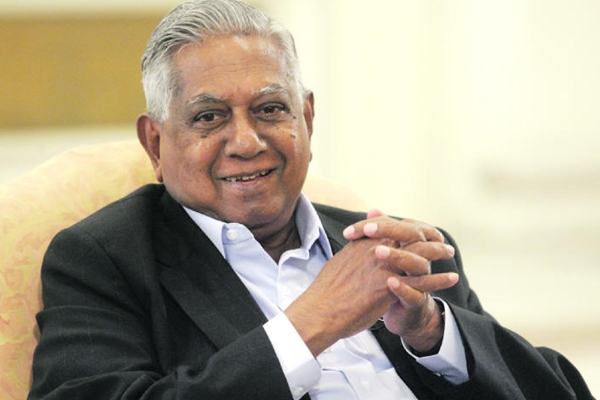 The former Singapore President S R Nathan of Indian-origin has been granted with the Outstanding Member of the South Asian Diaspora award. He was honored for his dedicated and notable work in forging closer ties with India.
The Institute of South Asian Studies (ISAS) awarded Nathan, who concluded his 12-year term in 2011 at the 3rd South Asian Diaspora Convention (SADC).
He was also a recipient of the Pravasi Bharatiya Samman, the highest honour accorded by the Indian government to Indian-origin individuals overseas.
Gopinath Pillai, Chairman of ISAS and Ambassador-at-Large for the Ministry of Foreign Affairs, said that, "His contribution in strengthening ties between the two nations is immeasurable." Nathan is also credited for initiating SADC together with ISAS. He remains one of the strongest voices for collaboration and dialogue with India, Pillai added.
SADC is a biennial event hosted in Singapore. It attracts high net worth South Asian political, business,  policy and academic leaders to exchange ideas on building a more collaborative and prosperous future for South Asia.
Also Read: Singapore and Sri Lanka initiate Free Trade Agreement negotiations!
Nandini