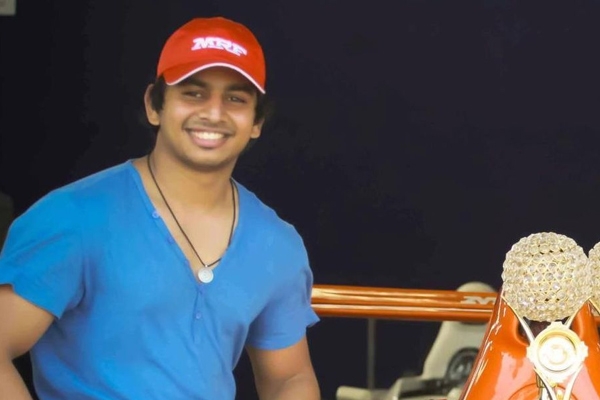 Professional car racer Ashwin Sundar and his wife, Nivedha were killed in a crash on Saturday after their BMW crashed into a tree in Chennai. The accident took place in the Pattinapakkam area, on the Santhome High Road.
Sundar was driving the car, when he lost his control and rammed into a tree.
A video of the blazing fire was posted on Facebook. Eyewitnesses said that they could not rescue the couple, due to the intense heat from the flames and were charred to death.
"When we arrived, the fire was on and we did not know the couple was inside. We extinguished the fire in 16 minutes and found them both trapped. The lady's legs were seen trapped. The driver's side of the car was also mangled perhaps making it difficult for Ashwin to move," a fire department official said
27-year-old Ashwin was India's finest racers in the Domestic Arena who was on the circuit for almost a decade.
At the age of 13, Ashwin won the 2002 MRF National Go-Kart Championships (U-17 age group). He went on to win the title again in 2003.
He was the national champion in the LGB F4 category in 2012 and 2013.
His wife 26-year-old Nivedha, was a doctor at a private hospital.
Indian-origin father's sacrifice saves daughter's life
AMandeep