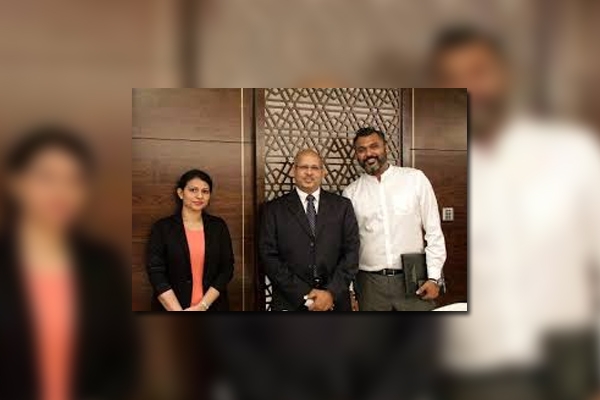 Singapore based Indian-origin top executives of multi-national companies took the ramp at a fundraising fashion show for underprivileged students.
Piyush Gupta CEO of DBS Group, Iqbal Jumabhoy CEO of SilverNeedle Hospitality Group, business executives Prasenjit Basu and Pradeep Pant were among others, who turned models for the charity night to raise funds for Indian-origin students under the Singapore Indian Development Association tuition scheme.
Minister of State for Finance and Law Indranee Rajah joined the charity night and sang a number of songs in Hindi, Tamil and Chinese, making it an Indian-origin, yet multi-national appeal for funds.
The top executives are part of the 100 member strong Indian Business Leader Round table, which organizes a series of programs for the underprivileged students and assists the tuition scheme.
"The IBR is also creating an e-learning platform by commissioning world renowned Hey Math to assist SINDA students in mathematics," said Girija Pande, a trustee of SINDA and founder of IBR.
The IBR has benefited more than 600 Indian students in industries such as, Banking/Finance, Manufacturing, IT  Pande said, highlighting  the associations work since its inception in 2011.
The fashion show presented collections from India's most claimed designers such as Rohit Gandhi, Rahul Khanna, Kavita Bhartia and Ujjawal Dubey.
Indian fabrics and designs were winning global appeal, said Ujjawal Dubey after the show.
"We want to promote more of the Indian handcrafts and handlooms. India's young designers are working on a lot of indigenous cotton and silk and we want to make it global," said Dubey, the owner of 'Antar-Agni' brand.
Notice issued to Karti Chidambaram for Forex violations
AMandeep