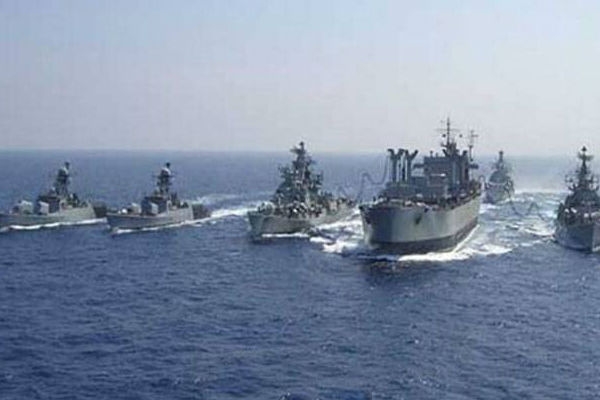 As the Indian Navy and Republic of Singapore Navy are jointly holding rare military drills in the South China sea this week, China said that it will not oppose the "normal" exchanges, but admonished that the exercises should not hurt the interests of other countries.
Spokesperson for Chinese Foreign Ministry, Hua Chunying said: "If such exercises and cooperation are for the benefits of regional peace and stability, then we have no opposition."
"We hold a very open attitude to normal exchanges between countries. We just hope when relevant countries conduct such exchange and cooperation they should bear in mind such activities not hurt the interests of other countries or have a negative impact to regional peace and stability," Hua said.
In the Simbex-17 (Singapore-India Maritime Bilateral Exercises) drills. Indian Navy ships (INS) Shivalik, Sahyadri, Jyoti and Kamorta and one P8-I Maritime Patrol and Anti-Submarine Warfare aircraft are participating.
The Indian Navy said that the ships are under the command of Rear Admiral Biswajit Dasgupta, YSM, VSM, Flag Officer Commanding Eastern Fleet.
The Indian Navy also said that this year's drills are being held in the South China sea and are aimed at "increasing interoperability" between the  navies of both the nations and also "developing common understanding and procedures for maritime security operations".
"The thrust of exercises at sea this year would be on Anti-Submarine Warfare (ASW), integrated operations with Surface, Air and Sub-surface forces, Air Defence and Surface Encounter Exercises," a statement said.
The week-long exercises comes, as China held talks with Singapore and the nine other ASEAN (Association of Southeast Asian Nations) countries on Thursday in the southern city of Guiyang.
According to reports, a draft framework agreement on a code of conduct to prevent conflicts in the disputed South China Sea had been signed.
Singapore enjoys a close economic ties with China and is not a part of the dispute unlike Vietnam and the Philippines, though it has recently raised voice on the freedom of navigation in the South China Sea, given the importance of global trade to its economy, and also stepped up the military ties with the United States.
AMandeep